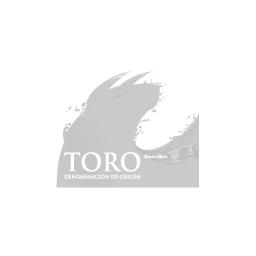 Spain's hottest wine region boasts big names, big money and big wines
At a dusty crossroads in a Spanish backwater, the past and present of the country's wine industry have met the future. Take a turn toward Villaester from the village of San Ramón de Hornija, in the middle of the Toro appellation in west-central Spain. The panorama before you may look forlorn, naked hillocks under a gunmetal sky, but it represents an investment in one of the hottest wine regions in Europe by the biggest names in Spanish wine.
Those bulldozers on the left are building a bodega for Vega Sicilia's Álvarez family. Vega Sicilia Unico is Spain's Mouton and Lafite in one; its reputation is guarded as zealously as that of any wine in the world. When its Toro facility is completed later this year, Vega Sicilia will release its first bottling from outside the Ribera del Duero in the winery's almost century-long existence. "It's a wine dressed in Armani," says enologist Xavier Ausás, "but you can still taste the country in it."
To the left of that sits land belonging to Rioja's Marqués de Riscal. Known for its Baron de Chirel blend of Tempranillo and Cabernet and its elegant gran reservas, Riscal has been producing wine since the 19th century. It doesn't even bottle a red wine below the reserva level. A new Riscal entry made from Toro grapes, though without the Toro designation, will arrive in the American market soon. Expectations are high. "We envision a wine equal to the gran reservas of Rioja, or the very best wines of the Ribera del Duero," says winemaker Pedro Aznar.
Now turn your head to see some of Mariano García's vines. The former Vega Sicilia winemaker has earned a reputation for rich, elegant wines with his Mauro line from just outside Ribera del Duero. He's also a partner in the heralded Ribera del Duero project Aalto. But if you really want to see García's eyes light up, mention the possibilities in Toro. He already has a handsome new Toro winery, Maurodos, turning out bottles just up the road.
They're far from the only ones who are casting lots here. Jacques and François Lurton of Bordeaux have a property nearby, where they're making wine both alone and in partnership with renowned enologist Michel Rolland. In Valdefinjas, Rioja's Eguren family of Bodegas Sierra Cantabria has Numanthia-Termes, which turns out Termanthia and Numanthia, two of the best wines made in the region today.
Itinerant consultant and winemaker Telmo Rodríguez, Alejandro Fernandez, maker of Pesquera, and Rueda's Antonio Sanz are all pursuing projects in the appellation, or just beyond. And here come Freixenet and Codorníu, the cava giants, if the rumors are to be believed, and Zoco Patxaran, the Basque liqueur producer, and Bodegas Miguel Torres of Penedès, and the Chivite family of Navarra. Can Robert Mondavi be far behind?
All at once, it seems, the world has discovered Toro, the latest in a dizzying array of newly lauded geographic designations emerging in a Spanish wine industry that continues to reinvent itself. This roughly shaped parallelogram of an appellation, which lies between the cities of Zamora and Valladolid, is a series of dry plateaus and steep inclines located near Ribera del Duero. It is being called one of the last unexploited patches of superior grapegrowing terroir in Europe, with decades-old vines and a mature winemaking culture. Toro is coming, they all say — though only a trickle of wine has reached consumers. The conditions are right, in terms of nature and of man. "The people investing in Toro already have other bodegas," says García. "They know what's necessary to succeed."
Toro's landscape hasn't changed in centuries, yet its emergence as an up-and-coming wine region is only happening now. The reasons are economic. Vineyard prices in the other Spanish gold rush regions, such as Ribera del Duero and Priorat, have soared and established producers want to get in early on the next hot place. They have seen what modern techniques can do with old vines throughout Spain.
Álvaro Palacios of Priorat has cast his eye on Bierzo. Others are looking to Cigales, the fertile land near Toledo and other disused or underutilized appellations across Spain. But the terroir of the moment is in Toro, where famous names and moneyed investors are setting down roots in the rocky soil, augmenting the existing vines with new Tinta de Toro, Garnacha and even, García whispers, Petit Verdot and Touriga Nacional. Nobody knows just what might add the perfect dollop of complexity to the indigenous Tinta de Toro.
Though the area's primary grape started as the same Tempranillo of Ribera del Duero, called Tinto Fino there, it has mutated into something different. "The way in which Tinto Fino changed through the years to become Tinta de Toro is the voice of this distinct terroir," says García.
He recognized the potential inherent in the dark wines of Toro a decade ago, started buying grapes experimentally for Vega Sicilia, where he worked until 1998, and picked up parcels of land for his own use as well. By the time he left Vega Sicilia, two Toro projects were underway: his and theirs.
As befits its status, Vega Sicilia moved slowly. In 1998, 1999 and 2000, Ausás made test lots from Toro fruit, experimenting with every phase of the winemaking process. He wanted to maintain the sense of Toro in the wine. He ended up using cold maceration, temperatures about 15 degrees F below those used by Vega Sicilia, so as not to lose color from the extremely ripe grapes. He aged the wine in a blend of French and American oak.
By 2000, García's wine had already hit the market. From the 1997 vintage, he released 2,400 cases of Viña San Román. The 2000, out this year, is up to 3,333. Tinta de Toro brightened with Garnacha walks the line between rustic and elegant.
At the same time, Riscal had begun buying vineyard land using an anonymous holding company, so prices wouldn't rise. The Lurtons, who had a project in neighboring Rueda, were already making experimental cuvées from Toro fruit. Fernandez had started to bottle his Dehesa La Granja. The rush was on.
References to Toro wine date back as far as the 1300s, and Christopher Columbus placed an order for some before setting sail for the New World in 1492. But as Rioja evolved toward a higher standard in the 1800s, Toro never did. Until only a few years ago, the wines of the region were rough and primitive, used mostly for blending.
Manuel Fariña's father, Salvador, had been making wine in the town of Toro since 1942. In 1969, Fariña decided to bottle some of it. Later, he planted Cabernet Sauvignon and Merlot, just to see what would happen. It wasn't against the appellation rules because no appellation existed. As late as 1987, when Toro gained official status as a wine-producing region, only seven commercial wineries existed.
In the 1980s, the wines coming from Toro were muscle-bound monsters; 17 degrees of alcohol was common. Winemakers assumed it was a characteristic of Tinta de Toro; it never occurred to them that they were keeping the grape on the vine far too long. In a stunning bit of procrustean logic, the harvest date was anchored by tradition on Oct. 12. Vicissitudes in vintages and specific growing sites were ignored. Grapegrowers with a conscience would wring their hands as they watched the fruit they couldn't harvest roast in the hot autumn sun.
Fariña couldn't stand it. He started harvesting as much as a month earlier, and — voilá! — the wine came in at 13 percent alcohol, restrained and balanced. He also figured out a way to lose the vegetal notes that marked almost all the region's wines; he simply removed the stems of the grapes before vinification. Fariña planted 300 acres of Tinta de Toro in computer-programmed vineyards that measure water deficiency and other stresses on the vines. He planted Syrah, Marsanne, Cabernet Franc and Sauvignon Blanc. The quality of his wines improved enormously, and he waited for the world to take notice. Almost nobody did. They were distracted by the boom in the Ribera del Duero and, later, Priorat, and put off by an utter lack of local enthusiasm. "Nobody from the outside invested money because nobody from here was investing money," his son, Bernardo, says now. "People here had no faith that good wine could ever come from here."
To this day, the Fariñas are about the only natives of the region making export-class wine here. They see interlopers everywhere, tapping the possibilities in the local soil. Twenty-three new bodegas in the past six years, Bernardo notes — and nearly all are owned by outside investors.
The Fariña wines, such as the elegant Gran Colegiata Reserva, remain more restrained than many of their counterparts, yet they also seem more rustic. Unlike some of the others, these aren't slickly polished wines for international consumption alone. "We're between both worlds," Bernardo says now. "We've been making wine in Toro all our lives, so we're a little traditional, with a touch of the old ways. Yet we use all the modern techniques of the outsiders."
Across the highway, one of those interlopers pulls up to a rust-colored concrete shed by the side of the road. Jacques Lurton fumbles for a light switch and a phosphorescent glow permeates the facility. It isn't exactly Château Cheval-Blanc, managed by his cousin, Pierre. "Not yet," he says, holding up a finger.
The Lurton family arrived in Toro in 1997. A former Air France marketing executive named Didier Belondrade had married Brigitte Lurton and come to neighboring Rueda several years before to make white wine. Brigitte's cousins, Jacques and François, were already there. Together, they made red wine in Toro, but Belondrade ultimately separated from Brigitte and sold his Toro interests.
The Lurton brothers, who have a négociant empire from Languedoc to Uruguay, stayed on. Now they bring in Rolland as consulting enologist for their Campo Eliseo, and make a line of wines of their own. "The land is good in many, many places in Spain, but the grape that has mutated over time here makes this special," Lurton says. "We felt that, handled properly, we could make wines that were worth consideration. We're getting there."
In the meantime, a template has been made. "Toro never had a wine that was driving the appellation," says Riscal's Aznar, who must label his Toro wines, called Riscal 1860, as table wines from Castilla y León because they're vinified outside the appellation in Rueda. "Ribera del Duero always had Vega Sicilia, and then Pesquera. Priorat had L'Ermita. Here there was nothing."
Now Numanthia exists, made from vines so old that, as proprietor and winemaker Marcos Eguren was told, "they have simply always been there." A thrillingly rich varietal, with a touch of feral character, it is the first wine from the region that is more racehorse than plow horse. In three vintages, it has changed the profile of Toro in the marketplace. (The 1999 and 2000 each scored 93 points on the Wine Spectator 100-point scale.)
The Egurens arrived in 1998 with the cachet of running one of Rioja's most exciting bodegas, Sierra Cantabria. They were wandering Spain in search of a new project. They found vineyards such as Teso de los Carriles, which dates at least back to 1860, before the onset of phylloxera. "I've seen vineyards all over the world," Marcos Eguren says. "The day I came here looking for grapes, I saw this. Instead of grapes, I started looking for the owner."
He paid $150,000 for the almost 11 acres, four times the going rate in Toro — and a fourth of what the land would have cost in Rioja. What he bought were gnarled vines protruding from the soil in checkerboard fashion. They looked barely alive, and the inky wine they produced shows every bit of the strain. He added more vineyards like it, then dedicated the tiny production of Teso de los Carriles to a top cuvée called Termanthia, made in microscopic quantities (350 cases of the 2000, about an eighth of Numanthia's production). It is even bigger and bolder, yet shows tremendous cellaring potential. Not incidentally, it is priced to compete with the best wines in Spain. The first vintage costs more than $100 a bottle.
That wouldn't have worked 10 years ago, or five, or even two, but now one big investor is playing off another and the reputation of the region continues to soar. The arrival of each new name helps validate the decision made by all those who came before. "Vega Sicilia is here now, and Marqués de Riscal," Jacques Lurton says with a smile. "I am pretty sure that we did not guess wrong."
Bruce Schoenfeld has been writing for Wine Spectator since 1995.
(Source: Wine Spectator)