For highly aromatic white wines
The Moscatel de Grano Menudo is a variety found throughout the Mediterranean known by many names depending on the area. For example, it is known as Moscatel morisco in Andalusia, Muscat Blanc à Petits Grains in France, Muscat do Douro in Portugal, etc. It is classified as one of the oldest varieties in the world. The Greeks called it Anathelicon moschaton and the Romans Apianae, as it is the vine most attractive to bees and wasps. It is found widely in all the old vineyards in our production area, like the Albillo Real variety, and highly aromatic white wines are made with it. A very early budding variety, it is quite sensitive to spring frosts. It has semi-creeping growth with small, cylindrical clusters that ripen very early with a tendency to turn into raisins. For this reason, in our area it is used to make sweet wines and mistelas. It is renowned for having a large amount of natural sugar, producing wines with a high alcohol content and traces of sugar. The highly aromatic skins have floral and rosewood aromas, and in an overripe state, fragrances of raisins, figs or dates.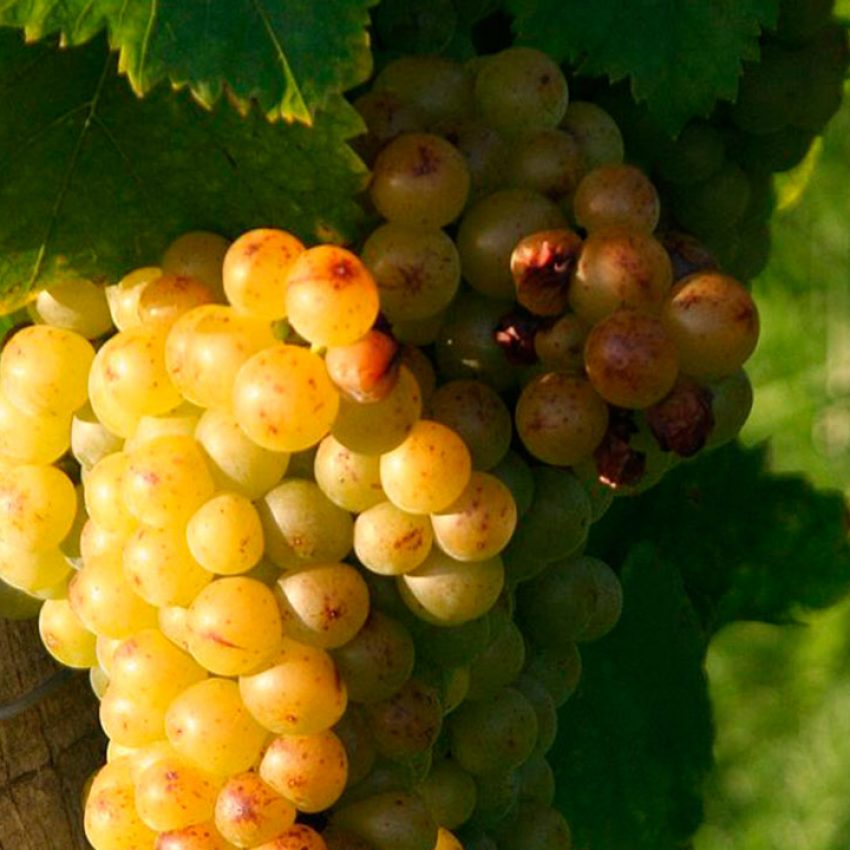 One of the oldest varieties in the world.
Large, conical with shoulders and very crowded.
Large obovoid grapes of yellowish-green colour