Early-ripening variety for white wines.
This variety, whose family is widespread across Castilla y León, ripens earlier than the Tempranillo and was also used as a table grape. All the old vineyards in our Designation of Origin, whose star grape is the Tinta de Toro, have space reserved for this variety used to make white wines. This demonstrates that the Albillo Real variety has a long tradition in our production area.
In traditional winemaking, the skins, seeds and stems of the Albillo were used. This achieved golden or amber-coloured wines with longevity and antioxidant effects due to the tannins extracted from the skins and stalks. Today, the Albillo Real has very thin skins with aromatic characteristics of stone fruit and white flowers, producing fresh and elegant wines.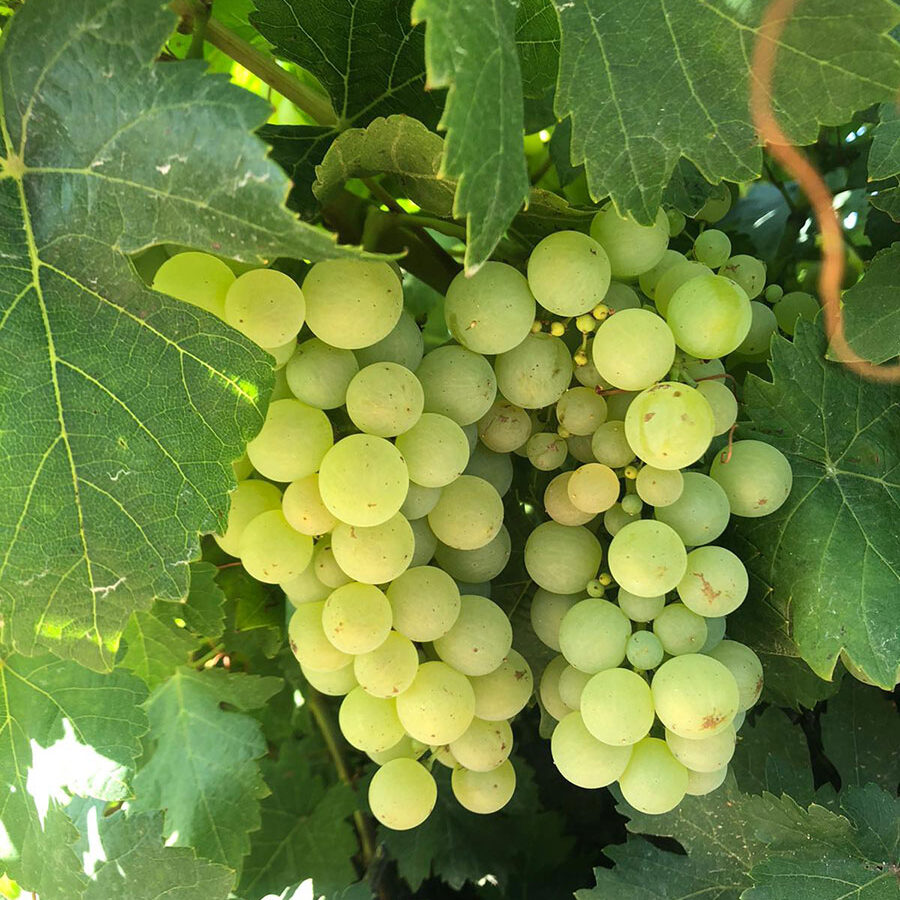 With a long tradition throughout Castilla y León
Large, conical with shoulders and very crowded.
Large obovoid grapes of yellowish-green colour.