A journey that began before the Romans and continues in our time.
Toro wines have a long tradition. They predate the Roman settlements and crossed the ocean with Christopher Columbus.
A prized asset during the Middle Ages, Toro wines were even granted royal privileges that allowed them to be sold in cities where other wine sales were prohibited.
These wines filled royal cellars and ships that would reach the New World.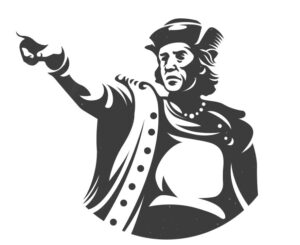 ...Toro wine sailed with Christopher Columbus on his voyage of discovery?
It was the first wine to reach the Americas.
A journey through History with Toro wines

Pre-Roman times
The origin of Toro wines predates the Roman settlements.

Middle Ages
Toro wines have royal privileges. They even reached the New World!

19th century
Large amounts were exported to compensate for the wine shortage caused by phylloxera.

1932
In a decree under the 2nd Republic, Toro was officially recognised as a Designation of Origin.

1987
This was the year in which the current D.O. Toro was founded.
During the 19th century, large quantities were exported to France to compensate for the wine shortage due to the phylloxera epidemic.
In the 1970s, the first steps were taken to create what would become the Toro Designation of Origin, which culminated in 1987.
Today, the Regulatory Board of the Toro Designation of Origin guarantees the quality of 63 wineries.
Their evolution over the past few decades has brought them acclaim from wine critics in Spain and around the world.
In addition to our quintessential grape, in Toro we have
other varieties that give shape to our wines. Discover them!