Variety introduced from Monembasia, Greece.
Semi-upright growth, medium-sized pentagonal and lobed, light green leaves with hairy main veins. Large conical clusters with packed shoulders; large, obovoid, yellowish-green grapes with thin skins. Their delicate overall nature requires cold maceration to extract the fruit from the skins.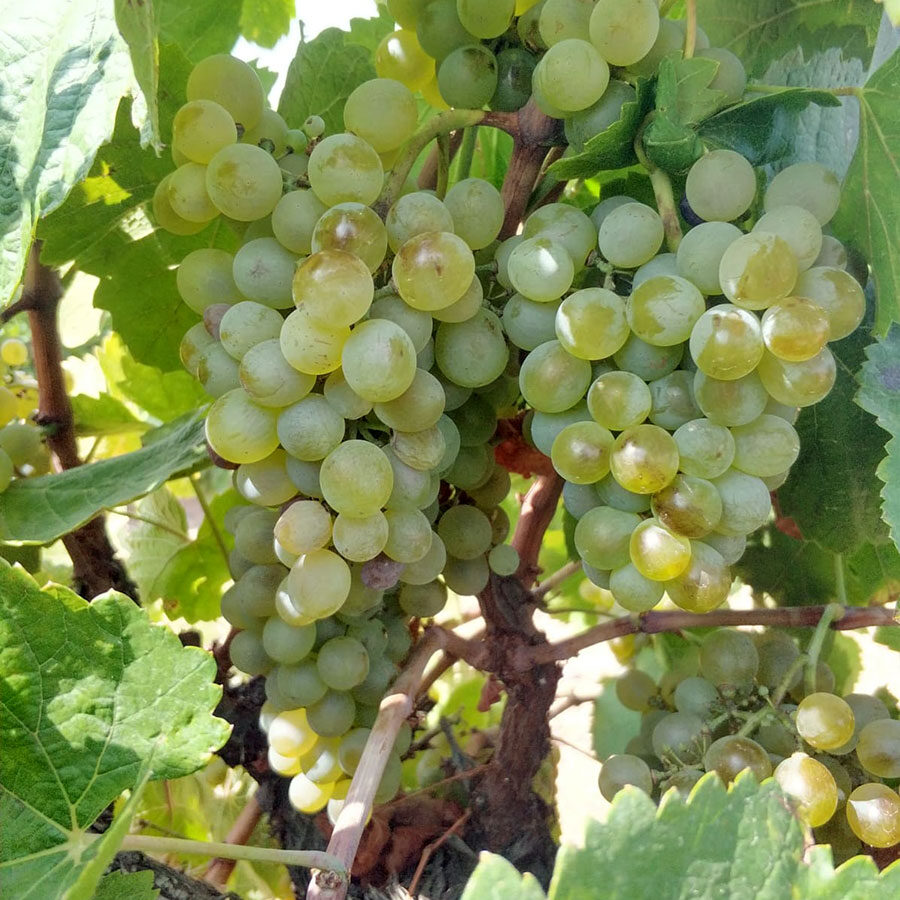 A delicate grape with roots in Zamora.
Large, conical with shoulders and very crowded.
Large obovoid grapes of yellowish-green colour